Good morning, fellow Citizen.
Welcome to the ninth issue of No Easy Answers, a curated newsletter for curious, courageous Citizens. Let's dig into this week's finds.
---
My biggest intellectual obsession these days is understanding and mapping the Culture War, and finding ways to prevent this toxic phenomenon from destroying society from within.
So much of my focus has been on the binary war between left and right, red and blue. This piece, however, makes a super compelling case that that paradigm is outdated. Right and left are basically meaningless labels now, as we further divide into smaller, more ideologically cohesive tribes.
On the left, you have social justice activists, establishment progressives, outright Marxists, gender critical feminists, militant movements like antifa, and so on. And on the right, you've got establishment conservatives, MAGA true believers, class-based populism, tea party libertarian types, Qanon, the alt right, and more. Not to mention the tribes that don't map into the left/right dynamic at all, like the rationalists, post-rationalists, new atheists, and so on.
Each of these tribes are their own unique thing, and they're almost all fighting each other in some way. Just as the old left vs right dynamic is alive and well, the left is at war with the left, and the right with the right. So if nothing else, this piece dramatically complicates the story in my head about what the Culture War is, and how we can heal it. It's honestly a bit overwhelming.
But hey, if you read down towards the bottom of this insanely long piece, there are a handful of practical suggestions for how to opt-out of the Culture War and start fostering mutual understanding between groups. Would recommend checking those out.
Ted Lasso is the best thing to come out of 2020. Not only is it a wonderful TV show on its own merits, but I genuinely believe it to be one of the most culturally important pieces of media in these dark, cynical times.
This essay goes into detail about what makes this show such an outlier in our media landscape. Despite inhabiting a world marked by cynicism, duplicity, selfishness, and hostility, and despite being incentivized to act that way himself, Ted Lasso stands strong with his values and virtues.
Through his relentless optimism and hope and generosity—and through loving unconditionally those who hate him—Ted Lasso does what so few believe to be possible. He softens people's hearts, and creates positive ripples throughout the world around him.
"Put simply, Ted brings faith, hope, and love to a world that runs on very different values, and in so doing makes that world better than it was."
We all need models as we move through the world. We need to see others ignore incentives and act with virtue for us to believe it possible for ourselves.
Ted Lasso might be fictional, but I believe this character is planting seeds of kindness, generosity, and love in the hearts of cynics everywhere. He's a cultural trojan horse that reminds us of the best of our nature, and shows what might be possible if we lean into it.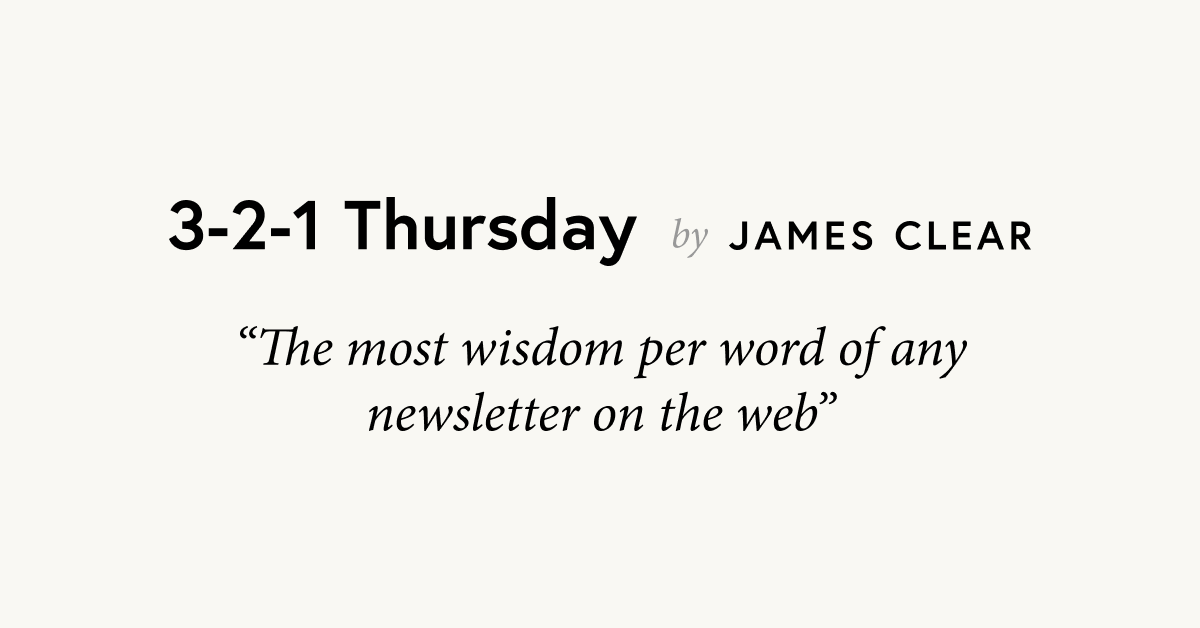 Last but not least, I wanted to share an idea from James Clear's most recent newsletter. Here it is in its entirety.
"Convincing someone to change their mind is really the process of convincing someone to change their tribe. If they abandon their beliefs, they run the risk of losing social ties. You can't expect someone to change their mind if you take away their community too. You have to give them somewhere to go.

Nobody wants their worldview torn apart if loneliness is the outcome."
The question I'm pondering based on everything in this newsletter is: how can we create a welcoming new tribe in the spirit of Ted Lasso that gives weary culture warriors a place to put down their weapons, and truly belong?
See you next week 😊
-Rob